Empire Day was introduced in Australia in 1905. Eventually, in 1958, it became Commonwealth Day. Empire Day was celebrated on May 24th, the birthday of Queen Victoria (1819 – 1901).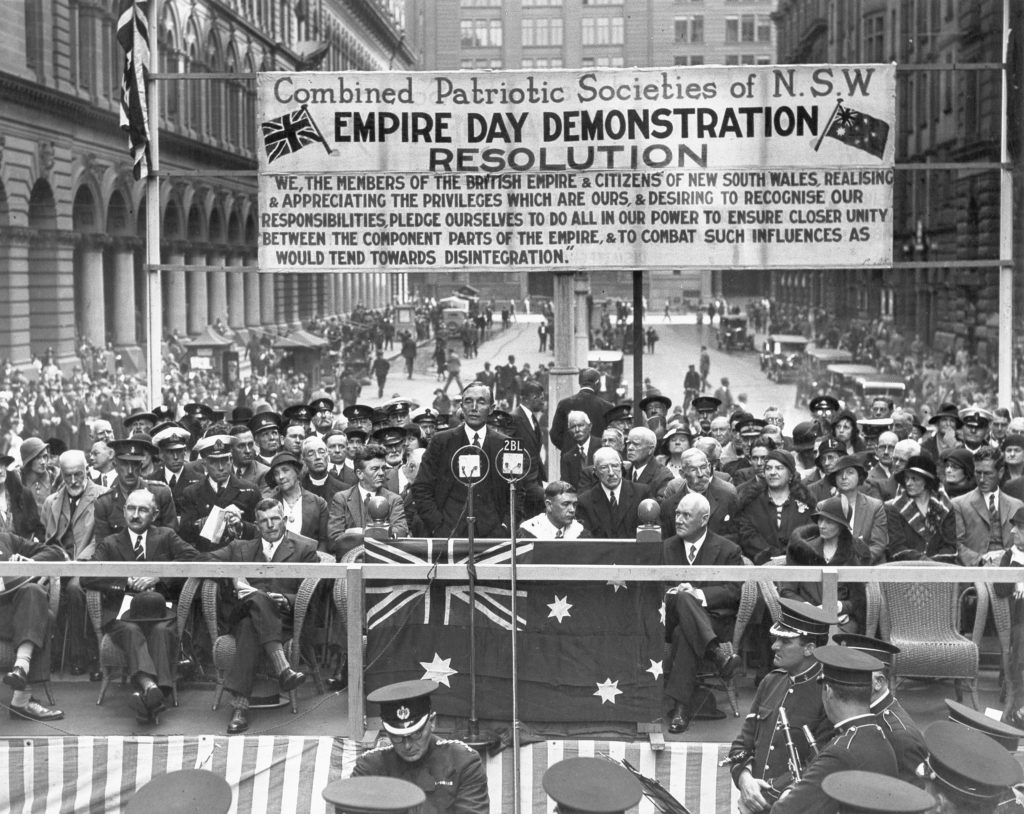 Empire Day presents some complexity to flag history. In review of the various photographs showing Empire Day celebration, some show the Union Jack as the main or only flag flown, some show the Australian National Flag as the main flag, and others show the two flags with roughly equal prominence.
The Australian National Flag (blue ensign) was born on 3rd Sep, 1901, and, in Dec 1953, it was confirmed by legislation as the chief national symbol. However photographs of Empire Day celebrations which show the Union Jack as the main or only flag in sight, have understandably created a false perception by some that the Union Jack was in fact our national flag prior to 1953, and that 1953 marked the birth of the Australian National Flag.
In a similar way the prominence of the red ensign of the Australian National Flag in the first half of the 20th century has created similar false perceptions. See my article at for a description of how the ensigns co-existed over this period: blue and red ensigns
Of interest is the photograph above of Empire Day in Sydney's Martin Place on 24th May, 1932. Sir Philip Game, Governor of NSW, is speaking at a celebration of the Combined Patriotic Societies of NSW. Immediately to his right (from our perspective) and seated is the Lord Mayor of Sydney, Sir Samuel Walder. The Australian National Flag is clearly the prominent flag. Though the photograph is black and white, it is clear this is the blue ensign due to the uniform background shade behind both the Union Jack portion and the remainder of the flag. The banner behind shows smaller images of both the Union Jack and Australian National Flag.