On ANZAC Day at 6 am Belgian time (2 pm Sydney time), the traditional dawn service will be held at the Commonwealth Buttes New British War Cemetery near Zonnebeke, Belgium. This location is along what used to be the Western Front of World War One.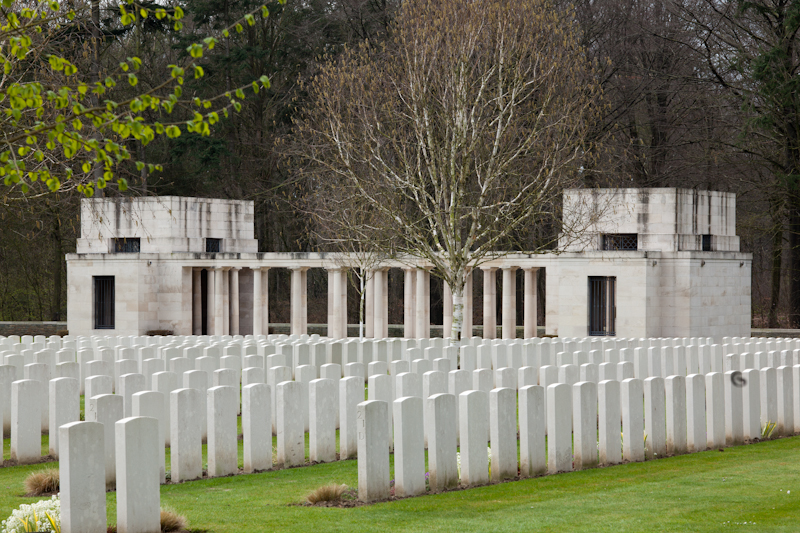 Here the Battle of Passchendaele, between Allied and German forces, took place from July to November 1917. The Allied objective of this campaign was to take control of ridges south and east of Ypres.
Australia joined the campaign in September 1917, with their first offensive being the Battle of Menin Road. On the first day of this battle, 20th September, under protective fire from our own artillery, Australian troops advanced east into enemy territory.
After fierce fighting and suffering heavy casualties, the Australians managed to seize control of a major strategic position, a two-storey reinforced concrete German bunker. Lieutenant Arthur Hull climbed to the top of the damaged bunker and planted the Australian National Flag in the rubble, marking the first military objective of the battle. This act of valour has been wonderfully depicted in this painting by Alfred Pearse: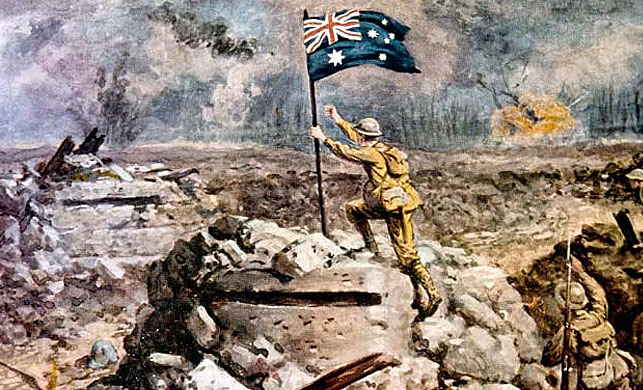 (Cemetery photo from NZ War Graves)